Well this story sure hits home a bit, and I'm giving this guy my "Official Dumb-Ass Award"!
Meet State Representative Michael J. Rodrigues, (D) of the 8th Bristol District of Massachusetts; more namely, Westport MA.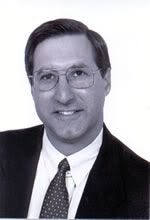 Seems like a pretty decent guy right? Frequently helps the citizens of Westport, has an office with a convenient location and is supposedly "for the people". But is he really? Well, you tell me..
Here is a photo of Mr. Rodrigues' car
Is this a little bit ironic that his car is parked outside of a TAX FREE NEW HAMPSHIRE LIQUOR STORE just over the STATE BORDER of Massachusetts?! And do you think its a bit ironic that Mr. Rodrigues just so happened to vote in FAVOR of raising the Massachusetts state sales and ALCOHOL tax?
WOW! I mean who buys booze on a bathroom break?! This guy in my book is a DUMB-ASS!
Now, heres where it gets pretty funny. You see, Mr. Rodrigues's office as I mentioned before is conveniently located… ABOUT 50 FEET AWAY FROM A LIQUOR STORE!!!! Thats right, his office in Westport MA is located in the same plaza as a liquor store.
Here is the office address of Mr. Michael "Hypocrite" Rodrigues
Watuppa Plaza
151 State Road, 2nd Floor
Westport, MA
And here is the address of the Liquor store located right next door…
Watuppa Liquor Store
155 State Rd
Westport, MA
So if he works right next door to a liquor store, and he voted in favor of raising the state sales and alcohol tax then why did he feel the need to buy THREE bottles of alcohol (that at which he refuses to name) in NEW HAMPSHIRE - a TAX FREE state?!
Couldn't he have just bought them at the liquor store that he works next to? Ohh nooo, maybe its because he wanted to save $15 in taxes! This is just ludicrous and it makes me sick.
Mr. Rodrigues feels that he did nothing wrong by purchasing the three bottles of alcohol in New Hampshire because he was with his family on vacation and went into the store for a bathroom break.
Like many people do, we were coming home from New Hampshire
- no shit if you know that "many" people do this then why bother voting in favor of raising the state sales tax in MA if you yourself aren't abiding by the laws that you sir put into place. You my friend are the face of hypocrisy!
Three bottles of, whatever a bottle of… i dunno….
LMFAO WHAT THE F*CK KIND OF ANSWER IS THAT. THREE BOTTLES OF "I DUNNO"
Gee I wonder if "I dunno" is code word for VODKA?
LOL yea ok, next time I go out for a drink, I'll have what he's having, its a new thing, its called "I Dunno"
You Should Also Check Out This Post:
More Active Posts: